The SLSU Innovation & Technology Support Services Office (ITSSO), which is formerly known as Program/Project Planning and Administrative Support (PPAS) Services, is a frontline service unit of the Office of the Vice President for Research, Extension, Production, Development, and Innovation (VP-REPDI). Its main function is to enhance the service delivery capacity of the Research, Extension, and Production through innovation, technology utilization, consultancy services towards commercialization, and ethical review services.
We are pleased to inform you that effective today, you are instructed to use the following email address depending on your concern:
GENERAL CONCERNS:
itsso.slsu@gmail.com
PLAGIARISM CHECKING:
plagiarismcheck.slsu@gmail.com
INTELLECTUAL PROPERTY (IP) CONCERNS:
slsu.itsso.ipmd@gmail.com
TECHNOLOGY LICENSING AND COMMERCIALIZATION CONCERNS:
slsu.itsso.tlcd@gmail.com
For those who will submit copies of their manuscript/thesis for plagiarism checking, kindly consider the email address dedicated to it, otherwise, we will no longer process your request. This arrangement also avoids the commingling of documents relating to internal and external communications, plagiarism checking, IP applications, and other matters.
We hope that you would cooperate with us anent to this. Thank you!
Communicate with us and support our Facebook page:
SLSU Innovation & Technology Support Services Office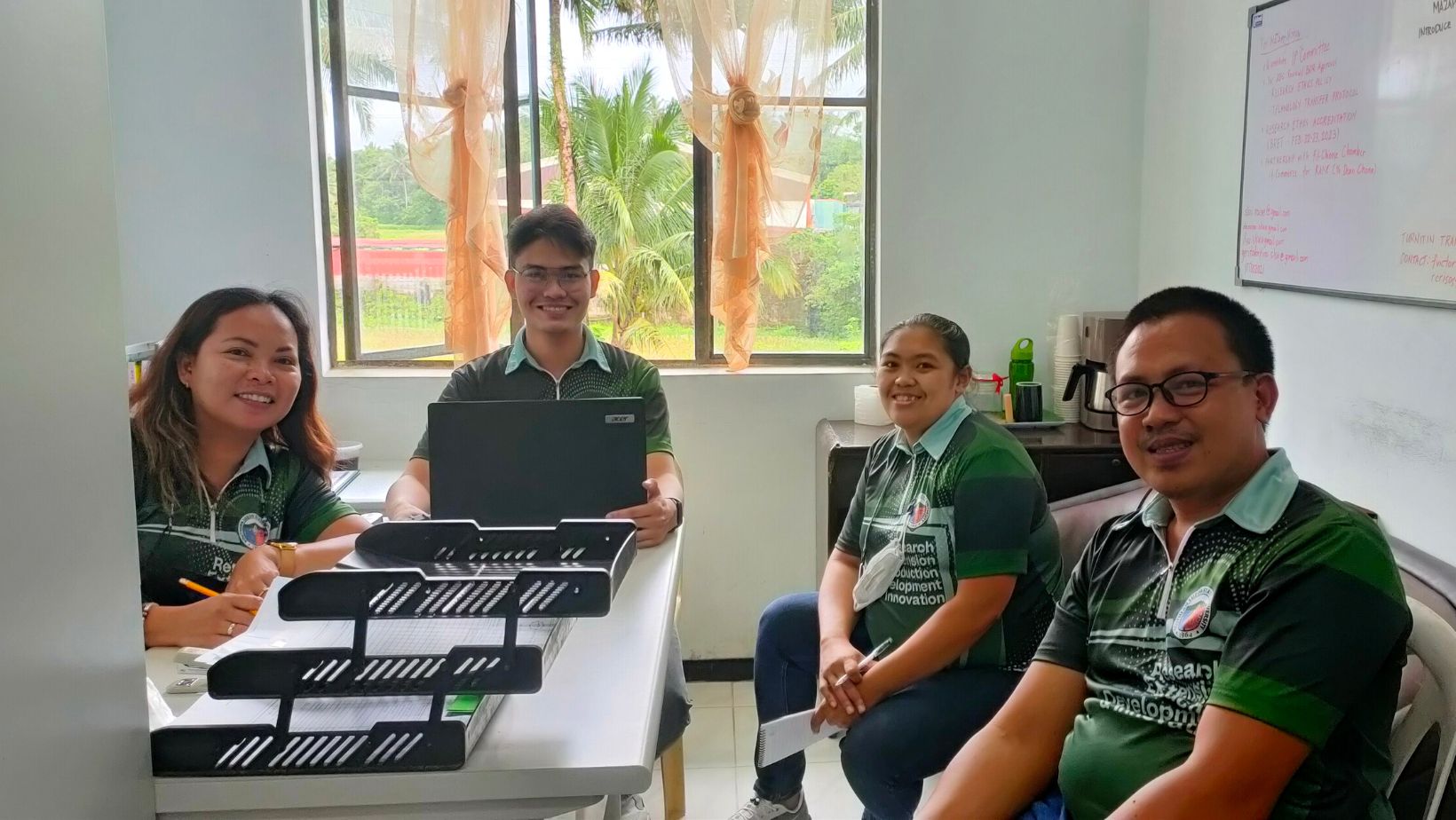 DR. NONA D. NAGARES
Director
ENGR. JANE ROSE CAJA
Intellectual Property Management (IPM) Specialist
MR. GIEHWAY R. LIWANAG
Science Research Assistant (RAISE Program)
MR. CHRISTOPHER R. LADINES
RDE Support Staff
2nd Floor, REPDI Building (Old Digitel Building),
Southern Luzon State University, Barangay Kulapi, Lucban, Quezon
Email: itsso.slsu@gmail.com
Contact Nos.: (042) 540 4816