A 3 Star overall rating was awarded to Southern Luzon State University on September 27, 2023 by the Intelligence Unit of Quacquarelli Symonds (QS), a company that specializes in the analytics and insights of higher education institution worldwide.  Specifically, SLSU got 3 Stars on academic growth and business management studies, 4 Stars on teaching, facilities, social responsibility, and inclusiveness, and 5 Stars on employability criteria.
The QS Stars assessment is spearheaded by the Office of International and Alumni Affairs (OIAA) under the "SLSU Scaling up towards Internationalization" project funded by CHED-IAS program on "Fostering World-Class Philippine Universities which incentivizes educational institutions' best practices and initiatives on internationalization. The completion of this project was made possible through the working committee headed by OIAA Director Dr. Joanna Paula E. Verano and staff Mr. Dexter C. Diamante and Ms. Kaye Xandra D. Racelis, and supported by the administration with the former University President Dr. Doracie B. Zoleta-Nantes, Vice-President of Academic Affairs Dr. Gondelina A. Radovan, Vice-President for Administrative and Financial Affairs Dr. Frederick T. Villa, Vice-President for Research, Extension, Production, Development and Innovation Dr. Marissa C. Esperal, through the support of the Office of Quality Assurance led by Dr. Gillian Portia Dimaranan, and the MIS team headed by Prof. Reynaldo Danganan and staff – Mr. Jayven Villanueva, Ms. Ana May Leobrera and Mr. Reniel Domirez, and the rest of the committee.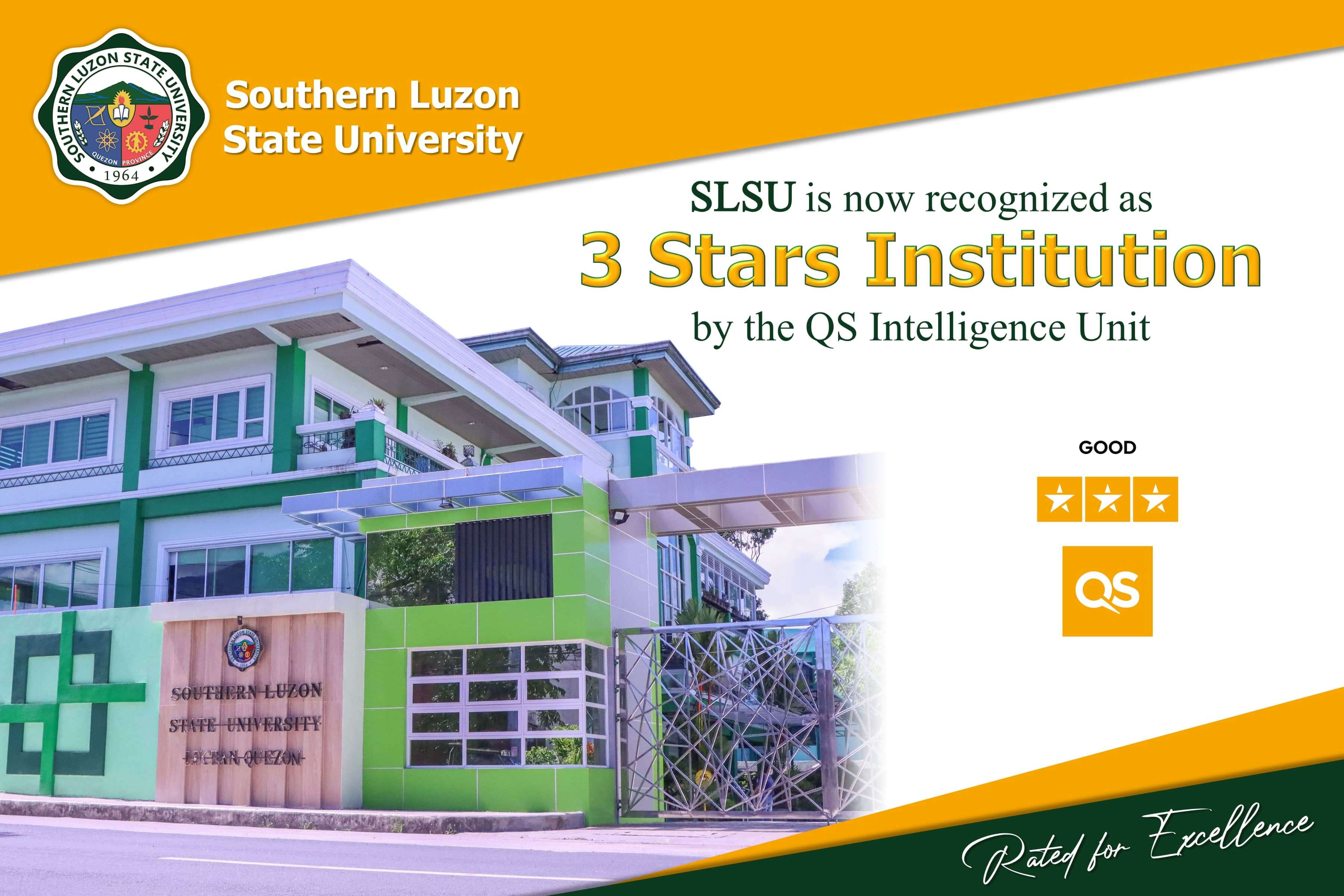 As SLSU celebrates its remarkable achievement, the university upholds it values and commitment in developing a sustained culture of delivering quality services and interdisciplinary innovations in instruction, research and extension that are anchored on the regional, national and development goals.  With the QS Stars, the institution will now be recognized globally.  Likewise, the strengths of the university were determined which will serve as input to strategy review and resource alignment as QS Stars assessment was conducted across a wide range of criteria that are based in global standards and practices.