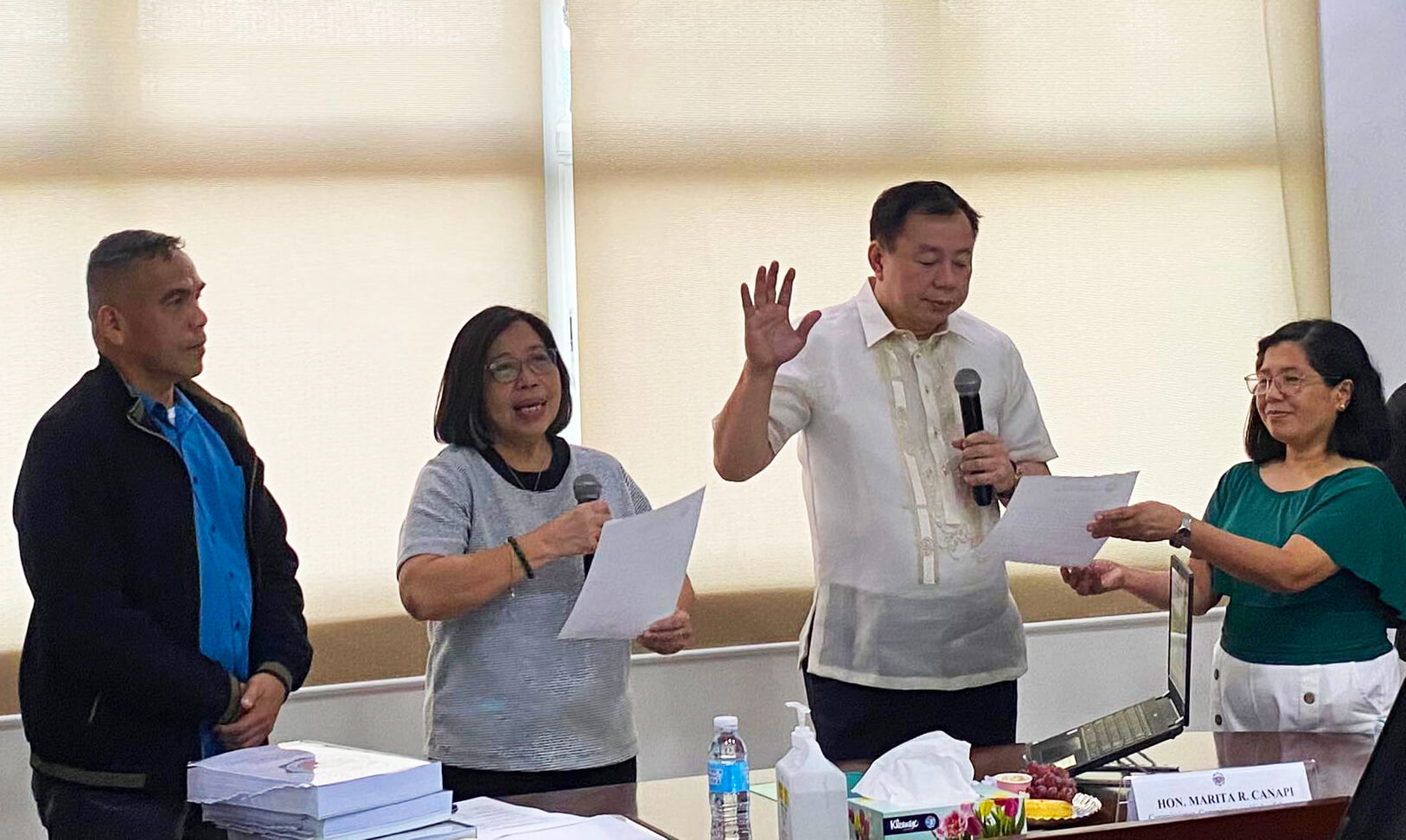 Hon. Nelson C. Licup took oath as the representative of the private sector of the Southern Luzon State University (SLSU) Board of Regents (BOR) on Oct. 17, 2023.
Although it is the first time that Hon. Nelson sits as a part of the BOR; he has been helping SLSU in various ways. To continue the legacy of his father, the late Dr. Roberto C. Licup, Sr., Hon. Nelson donated the following: (1) Php 500,000.00 to support the establishment of the treatment and disposal of toxic waste generated by the BS Radiologic Technology program; and (2) Php 500,000.00 to augment the budget for the purchase of land for the SLSU Main Campus Annex in Brgy. Piis, Lucban, Quezon. Hon. Nelson provided financial assistance to (1) the poor and deserving students under the scholarship program of the Office of Student Affairs and Services (OSAS), (2) the Southern Luzon Command (SOLCOM) personnel who are pursuing MBAs at SLSU, and (3) the doctors of the to-be-instituted College of Medicine who will pursue a Master in Public Health Education as required by the CHED Technical Working Group. He also sponsored the CABHA-JPIA project, "Padayon," which aims to generate funds to upgrade the quality of education in the BS Accountancy program and to incentivize students who will top the CPA Licensure Examination.
Moreover, Hon. Nelson sponsored various events at SLSU Main and SLSU Tiaong.
With his unwavering assistance, Hon. Nelson was awarded as a major benefactor of SLSU during the PRAISE Awards in 2019.